Fonta Flora Torches - Mixed Culture Sour 6.2%
Free Will Experimental Passionfruit Hibiscus - Gose 4.2%
Root Down Tusselwig - English Dark Mild 4.1%
Bell's Expedition Stout - Imperial Stout 10.5%
Allagash White - Witbier 5.1%
Braeloch Railyard Pale - Pale Ale 5%
Stillwater Cellar Door - Farmhouse Wheat Ale 6.6%
Tired Hands Trendler Pils - Pilsner 5%
East Branch Maggi - Marzen 5.6%
Sterling Pig This Little Piggy Mosaic - Single Hop IPA 7%
Prison City Mass Riot - IPA 6.8%
Fiddlehead IPA - 6.2%
Lawson's Big Hazy - DIPA 9.2%
Brothers Kershner Pugsly Porter - Porter 6.5%
Bonn Place Mooey - English Bitter 4.8%
Dressler Estate Rhizomes Rising - Dry Hopped Cider 7.3%
White Peach Sangria - pinot grigio, peach vodka, grand marnier, ginger ale
Pomegranate Jalapeno Margarita - tequila, pomegranate juice, housemade sour mix, jalapeno simple syrup
New York Sour - rye whiskey, lemon juice, simple syrup, malbec
Bourbon Pear Cider - bourbon, pear nectar, sparkling apple cider, club soda
Old Fashioned - Templeton Rye, simple syrup, muddled orange, aromatic bitters
Moscow Mule - Tito's vodka, lime juice, ginger beer
Cucumber Cooler - Espolon Tequila, St. Germain Elderflower Liqueur, simple syrup, lemon juice, lime juice, cucmber
Lillet Gin Martini - Hidden Still Gin, Lillet Blanc, lemon juice, St. Germain Elderflower Liqueur
Barrel Aged Manhattan - Templeton Rye, aromatic bitters, Carpano Antica Formula Sweet Vermouth
Mojito - Bacardi Rum, lime juice, simple syrup, mint, club soda
Vodka Pineapple Crush - Tito's, pineapple juice, orange juice, lime juice, aperol, agave nectar, ginger beer
Mezcal Pineapple Paloma - mezcal, lime juice, pineapple juice, simple syrup, bitters
Cold Brew Martini - vanilla vodka, coffee liqueur, cold brew coffee
Tequila Cherry Sour - tequila, luxardo cherry syrup, simple syrup, lemon juice, lime juice, egg white
Cabernet Sauvignon - The Atom
Montepulciano D'Abruzzo - Montefresco
Pinot Noir -J Vinyards
Tempranillo - Radio Boka
Rosé - Figuiere
Prosecco Rose - Elmo Pio
Sauvignon Blanc - Kuranui
Chardonnay - King Estate
Pinot Grigio - Spinelli
Hours & Contact
We are open for dine in!
No reservations accepted.
Doors open at 3pm Tuesday-Saturday. Kitchen closes at 9:30pm.
Phone: 484-593-0560
For all other information, please email: kerry@bottleroomdtown.com
Happy Hour
Tuesday-Friday 4:30-6:30pm
$5 select pints, $7 pulled pork sandwiches
$1 off wine by the glass, $2 off select cocktails, $2 off bar snacks
Connect With Us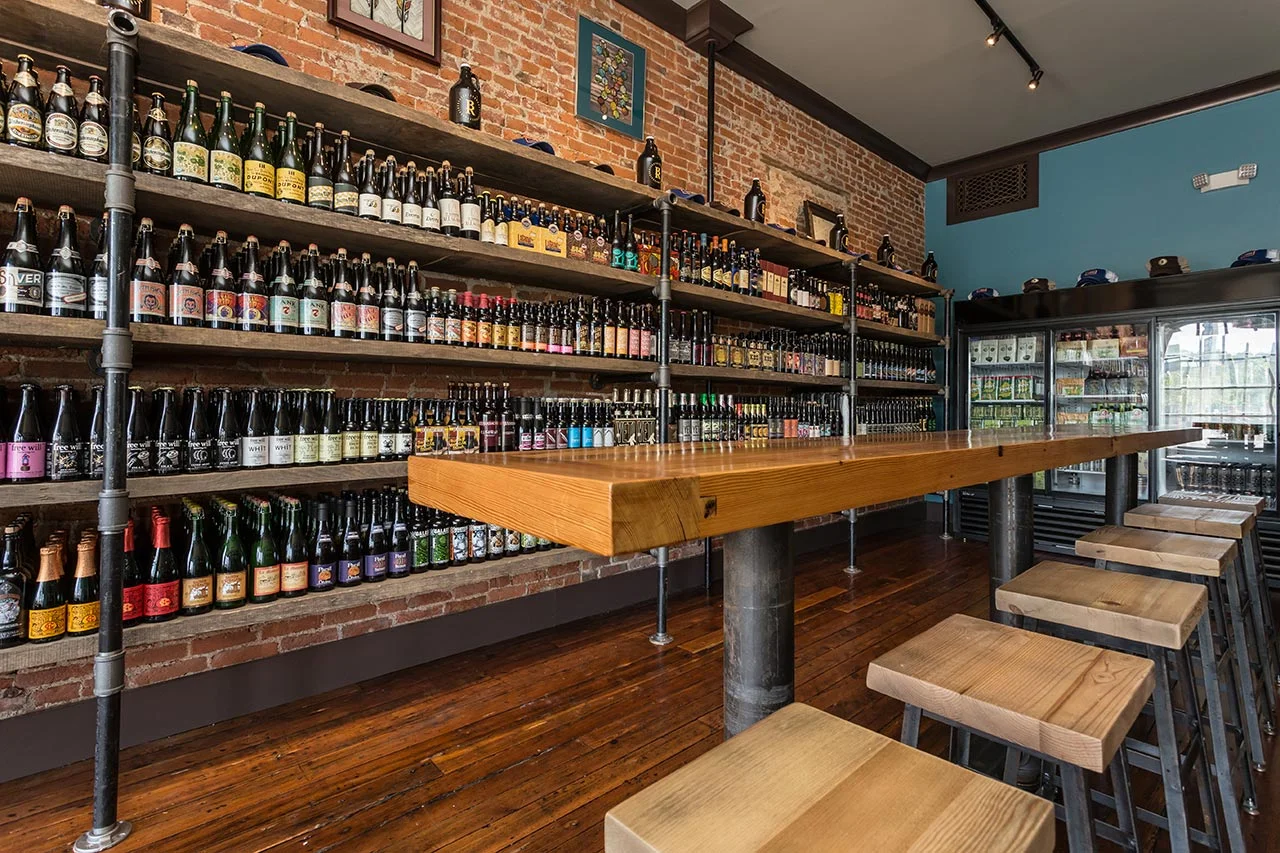 209 West Lancaster Ave, Downingtown, PA
Visit Station Taproom
For more unbelievable eats, visit Station Taproom next door.